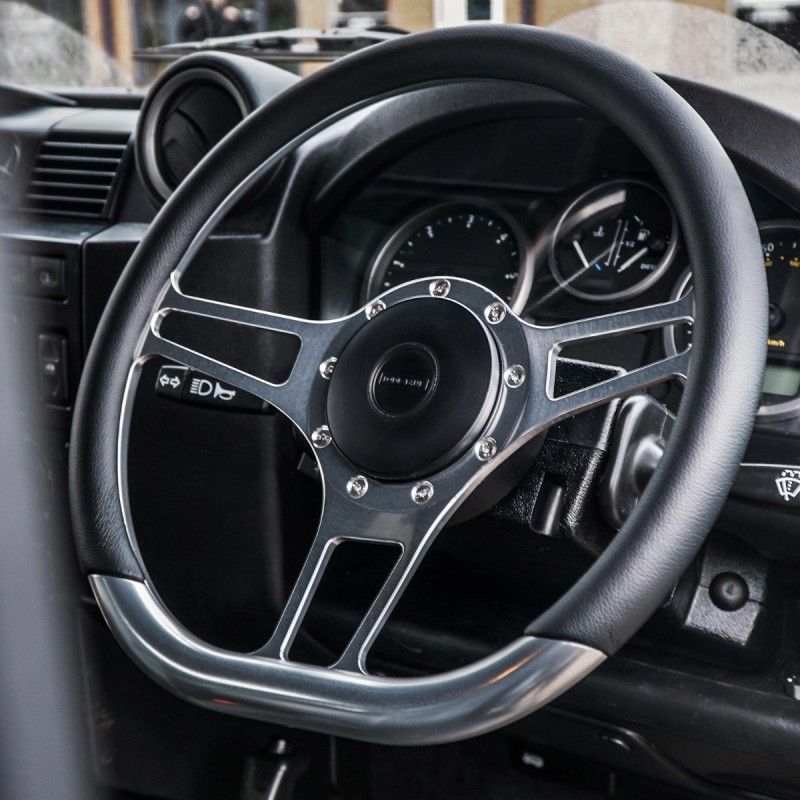 The all new Bedrock Steering Wheel is a beautiful blend of aluminium and leather. It has a 13.5 Inch (343mm) outside diameter and flat bottom to give a significant increase in leg room over the standard Defender wheel.
OUTSIDE DIAMETER IMPERIAL 14 inch
OUTSIDE DIAMETER METRIC 356mm
Please Note: All steering wheels are not TÜV approved and therefore cannot be used in Germany
Please Read: remember to remove the wheel and count the number of splines before purchasing.
Full product description