NEW DIRECTOR OF SALES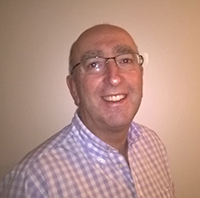 Andrew Horton will soon be joining the Exmoor team
Following 17 years at Pritex Limited where he was responsible for the industrial sales sector, Andrew will be joining the Exmoor team during January 2017.
Andrew has been involved in the foam conversion business since 1989, Prior to this he served in the Royal Air Force as an Electronics Engineer.
His involvement with Exmoor Trim started some 14 years ago as Pritex was supplying foam components into the Luxborough site "it really has been great to watch the business grow into what it is today".
Without doubt there are exciting times ahead and we very much look forward to welcoming him to the family.