The Land Rover Owner Show on the 16-17th September is almost upon us and what's even better Exmoor Trim will be attending.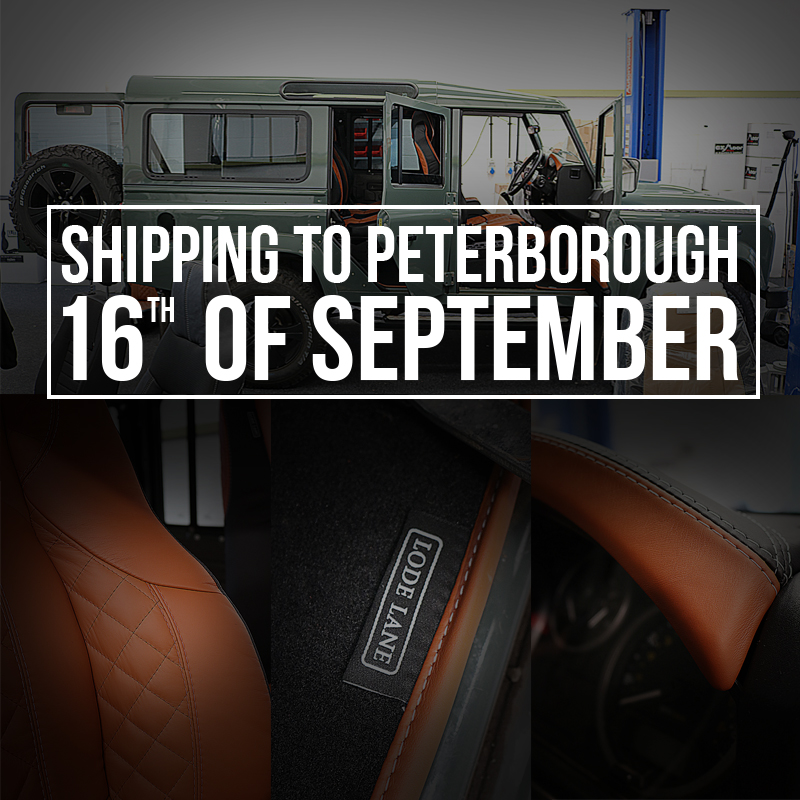 What you can see from Exmoor Trim.
This year we are taking three fantastic show vehicles exemplifying the exceptional quality that Exmoor Trim can bring to your Land Rover. We will have our Puma 110 our Heritage 90 and 88" Series III all finished to the finest standards to provide you with inspiration for your own pride and joy. As well as the vehicles, we will have a large range of seats for you to view and test. John Pettinger our Design and Development engineer will be showing some of our exciting developments taking place at Exmoor over the last year the new 'Lock and Fold' rear load area seats. We will also have a wealth of other products on display.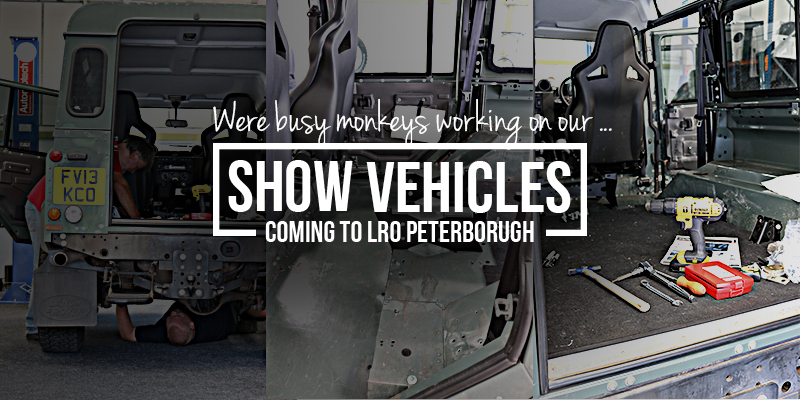 Where can you find us.
This year we will be at found at plot F4 a short walk from the Main Arena, just look out for our display 90 & 110 vehicles along side our flag banners. Come in and experience our products and let our team answer any of your questions.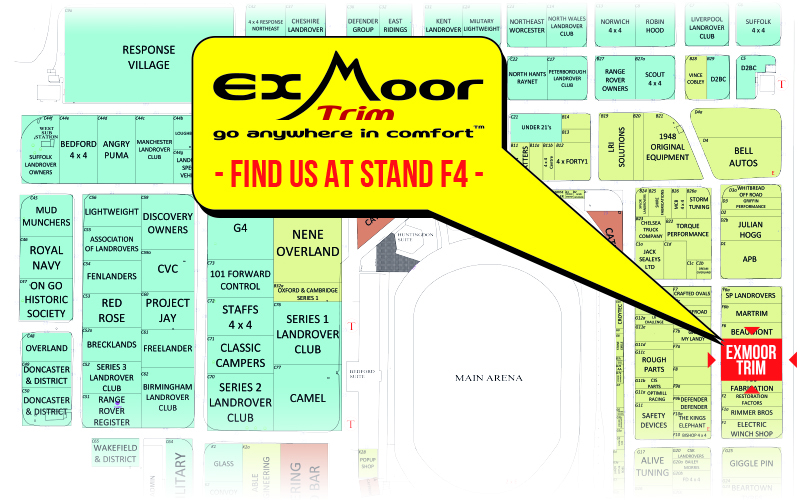 Exclusive discounts.
Special Discounts available to anyone visiting the Exmoor Trim Marque, visit us at the show to find out more.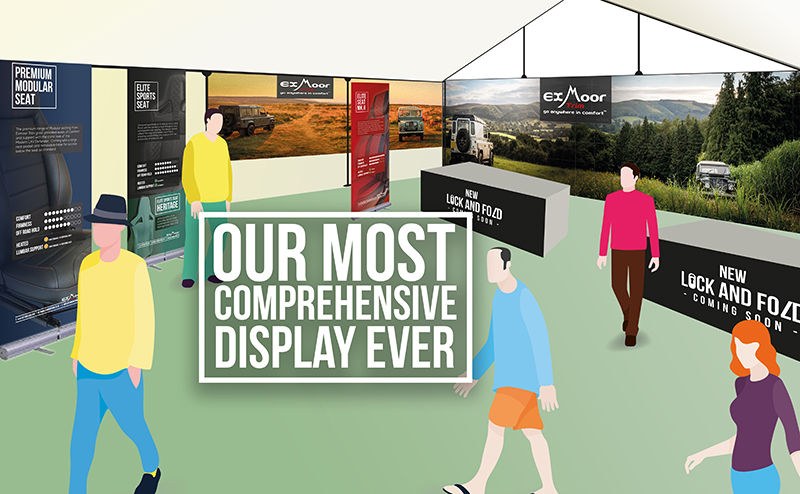 Also at the show.
As if visiting us wasn't enough reason to go there's more! The Peterborough Showground is the UK's biggest and best Land Rover show of the year & visitors can expect to see fast-paced laps, high-octane action and a spectacular demonstration course day and night in the Live Action Arena; the widest range of Land Rover and Range Rover clubs representing all models made; and buy everything from state of-the-art off-road equipment to elusive old parts. Have a go on our 4x4 off-road course, listen to live music, watch a live vehicle rebuild, browse hundreds of shopping stalls and with plenty of activities thrown in for the kids too, it's going to be one almighty Land Rover party!
For more information, visit www.lroshow.com