"Classic - Retro - Hand built" - Coloured Stitch Options Now Available
These beautiful 15" wheels certainly compliment any Land Rover interior with only top quality materials using the very best leather we can buy with beautiful hand stitching by true craftsman and solid Build with a polished finish to a good old fashioned Classic car standard as you would expect.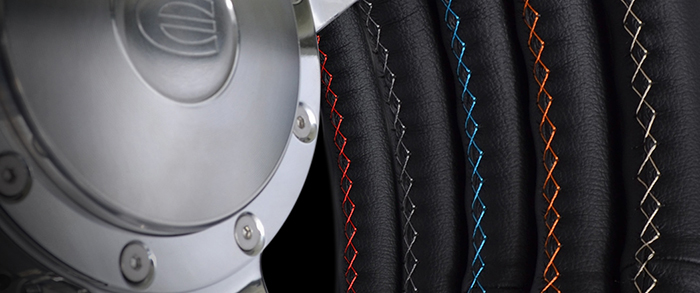 These Exmoor Spoked Leather Williams Wheels follow the early classic design and look good in a Series or a brand new Defender, we supply these wheels as a complete kit with a polished outer boss and engraved "e" logo. The kit includes all the bolt,nut & washer fittings, Boss adapter and simply select your boss type from the selection page to suit your Land Rover.
Click HERE to view the product.