- THE QUANTOCK DEFENDER COUNTY -
The Quantock Defender County 2.2L Tdci 2012 - WJ12DAA
£24,950 inc VAT
The Quantock Defender is at home in the Countryside or the City offering a true crossover for the busy countryside dweller, giving extreme comfort if clocking up a few miles and stunning interior looks, drives very nice indeed with plenty of power when needed and a 6 speed gearbox & Perfect for towing a horse box or trailer .
The interior is simple but as they say, less is more! With the Leather seats and detail stitching and black cloth centres to the seats, it's just simply very nice.
The rear seats are Forward Facing with inertia belts with our new design of rear seats fitted giving easy self locking assisted seats, perfect with young children and easy for them to use with plenty of space for adults alike and adjustable headrests, lots of storage and the rear seats fold away leaving the rear floor clear if you need extra storage space. The bulkhead has been lowered and seat risers fitted giving additional leg room in the front
A great all-around vehicle with plenty to offer.
Photography Location: Crowcombe Court
EXTERIOR: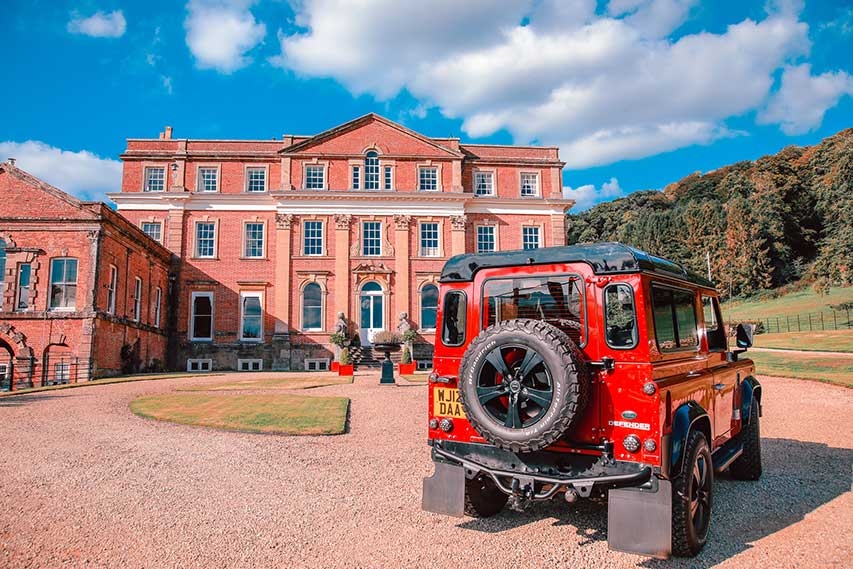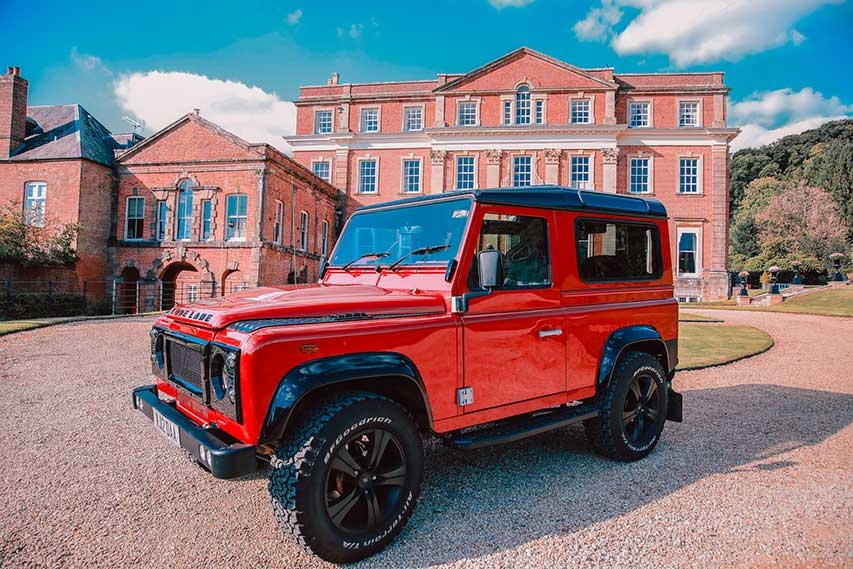 March 2012 reg date
2198 cc TDCI
Firenze Red Code LRC868 with Gloss Black Roof
Heated Rear Windscreen
Electric Front Windows
Tinted side Windows
54000 Miles, Full History
Fitted with (load Lane) branding
Black "Hofele Design" Alloy Wheels 8.5" x 18" with adaptors 265 x 65 x 18" B F Goodrich All-Terrain Tyres, New
Full Length Side steps
New Front Bumper with Twin LED Driving Lights
Black LED Headlight for Superb illumination
Smoke LED Light Set including Reversing and Fog Lights
Brushed Aluminium Billet Door Hinges and Front Door Lode Lane Handles
Face Lift Mesh Grill Kit Gloss Black
Wing Protectors Rear Black
Wing Protectors Front Black Checker Plate
Rear Door Swinging Spare Wheel Carrier
NAS rear step and Tow Pack
INTERIOR: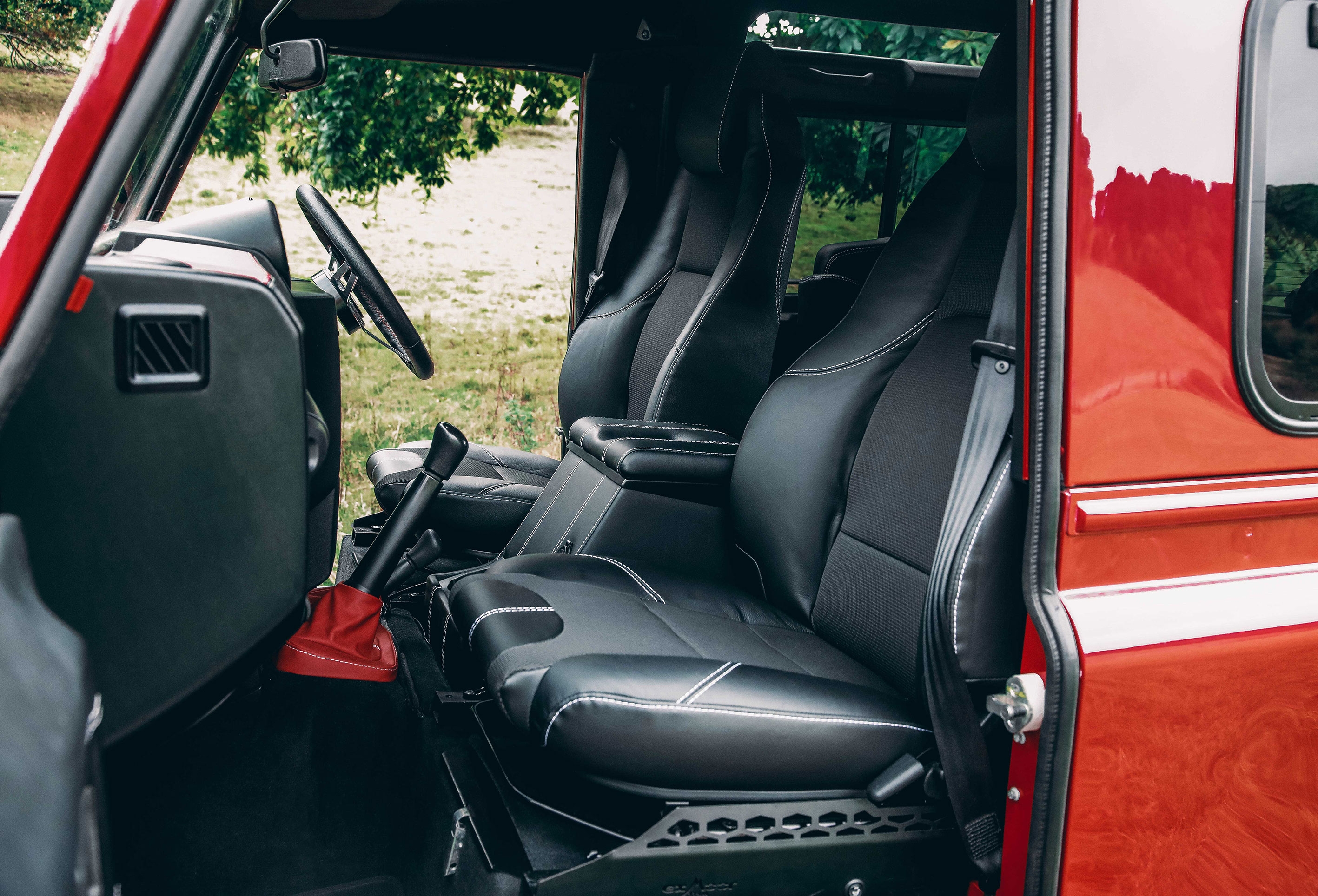 Elite MK2 Heated Leather Seats XS Black Rack, with Leather sides and Cloth centre and twin white detail stitching
Bulkhead removal kit installed with Seat Risers installed on the front seats giving much more leg room
Full Premium Carpet set including supple pastel red leather gaiters.
Leather door cards with detail stitching and leather wrapped alloy door handles
New Loc Box Black Leather with White Contrast Stitching
Williams Leather Steering Wheel on Slimline Boss
Pioneer stereo
Bespoke leather Dash Binnacle, passenger Crash pad and Grab handle in Pastel Red Leather
Black Alcantara Headliner with front and rear LED lighting
Tinted Sliding and Locking Side Windows
New Rear Forward Facing Loc & Fold seats with 3 point inertia belts and approved for child seating
Rear Seats in Matching XS Black Rack Leather
Front Protective over Mats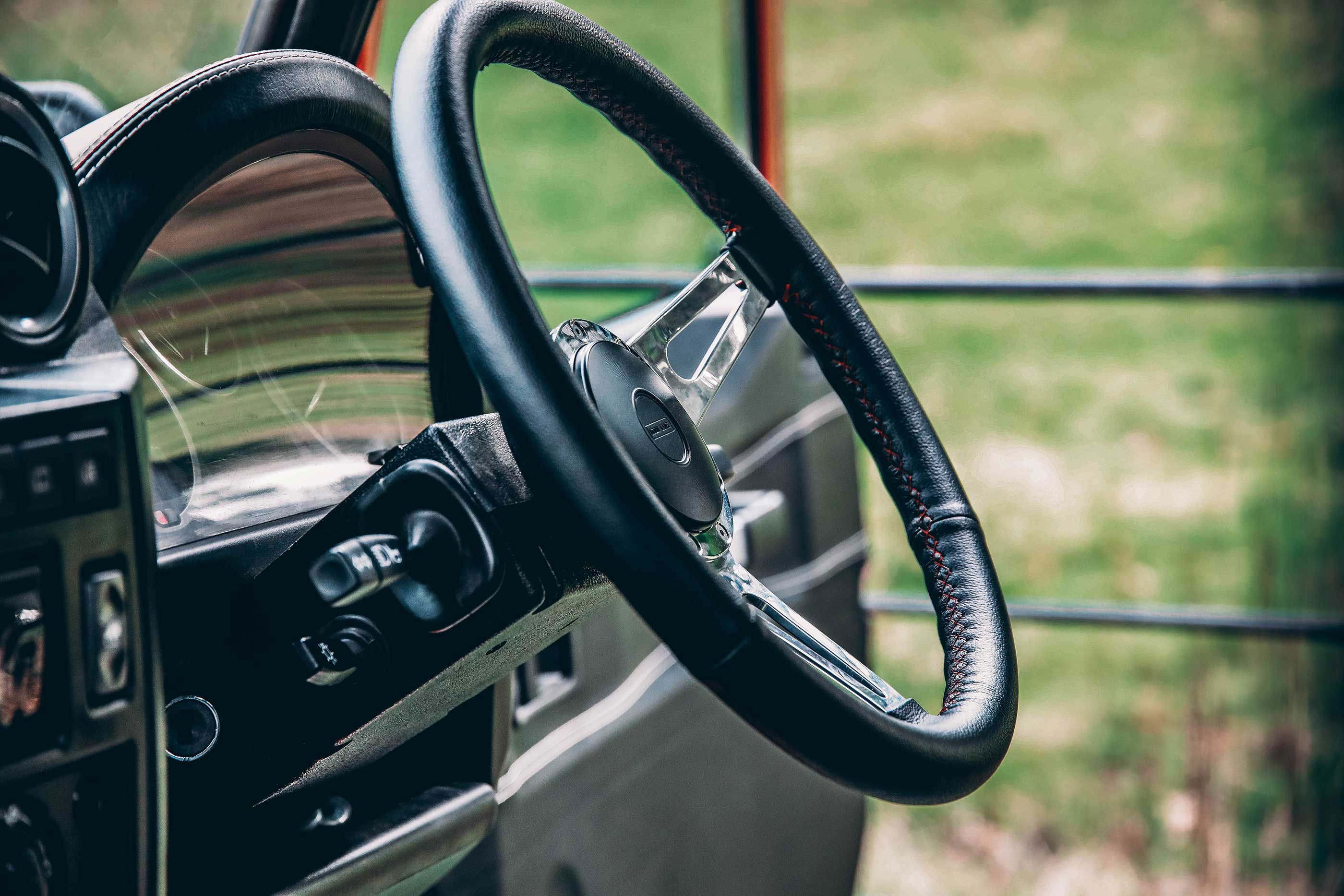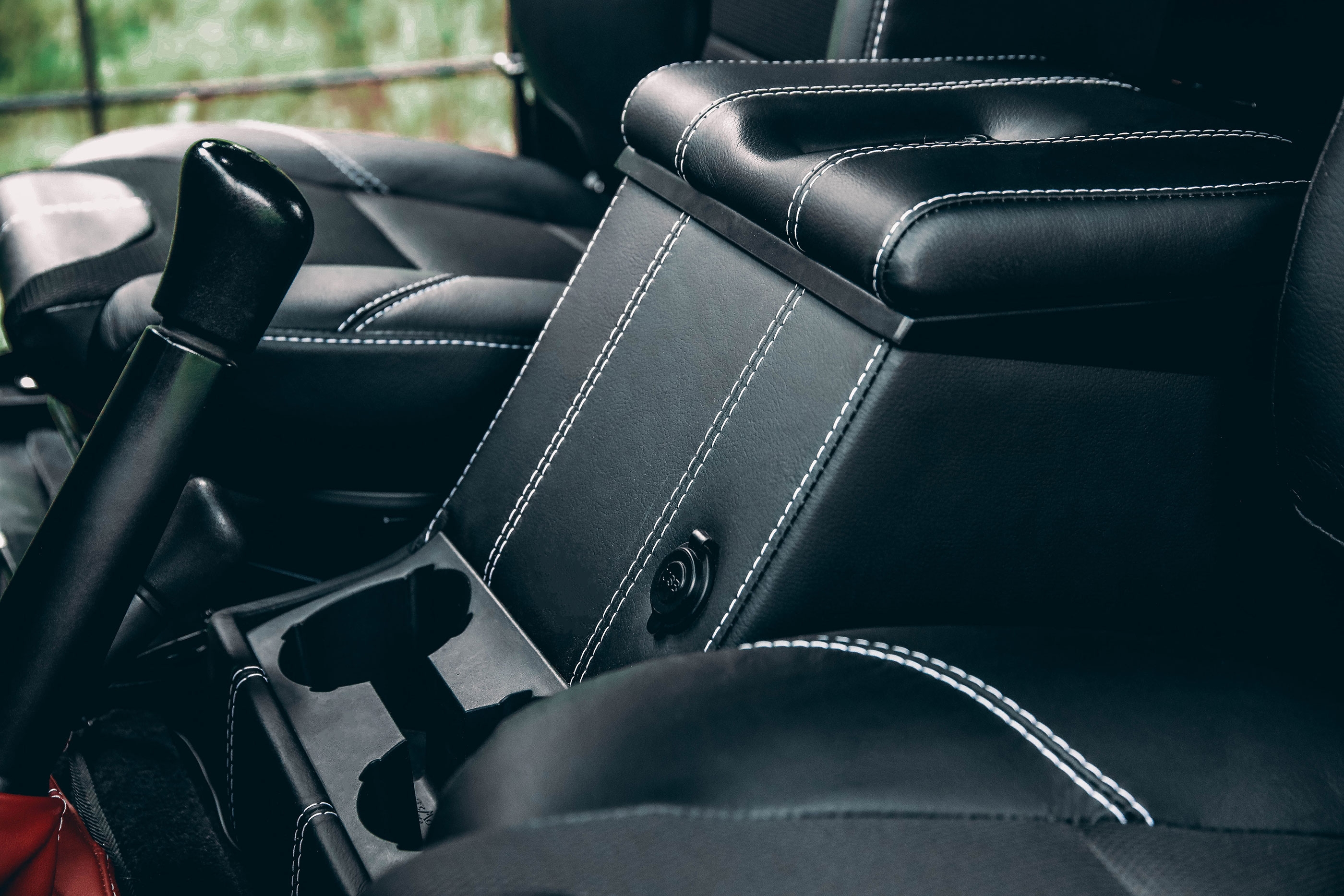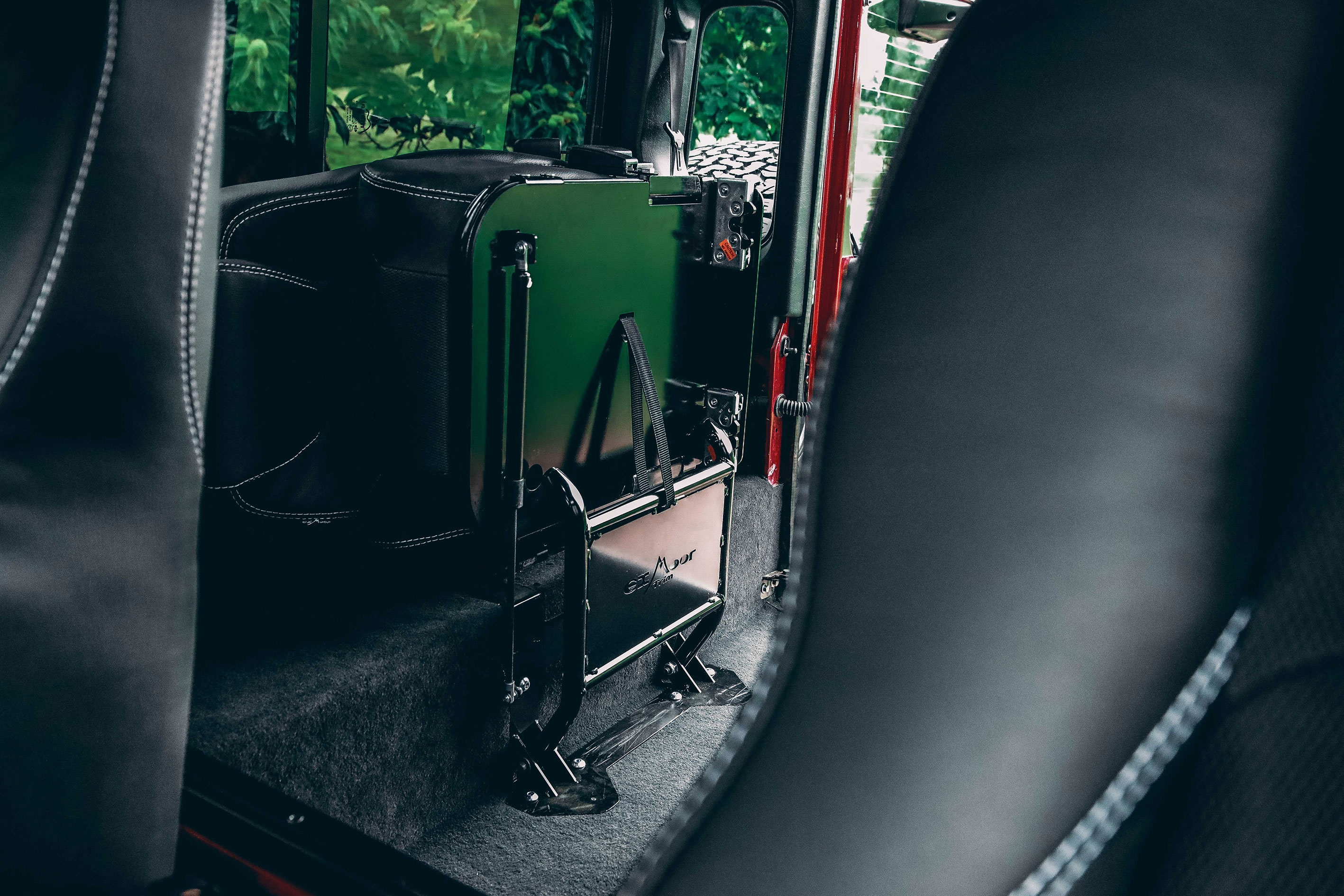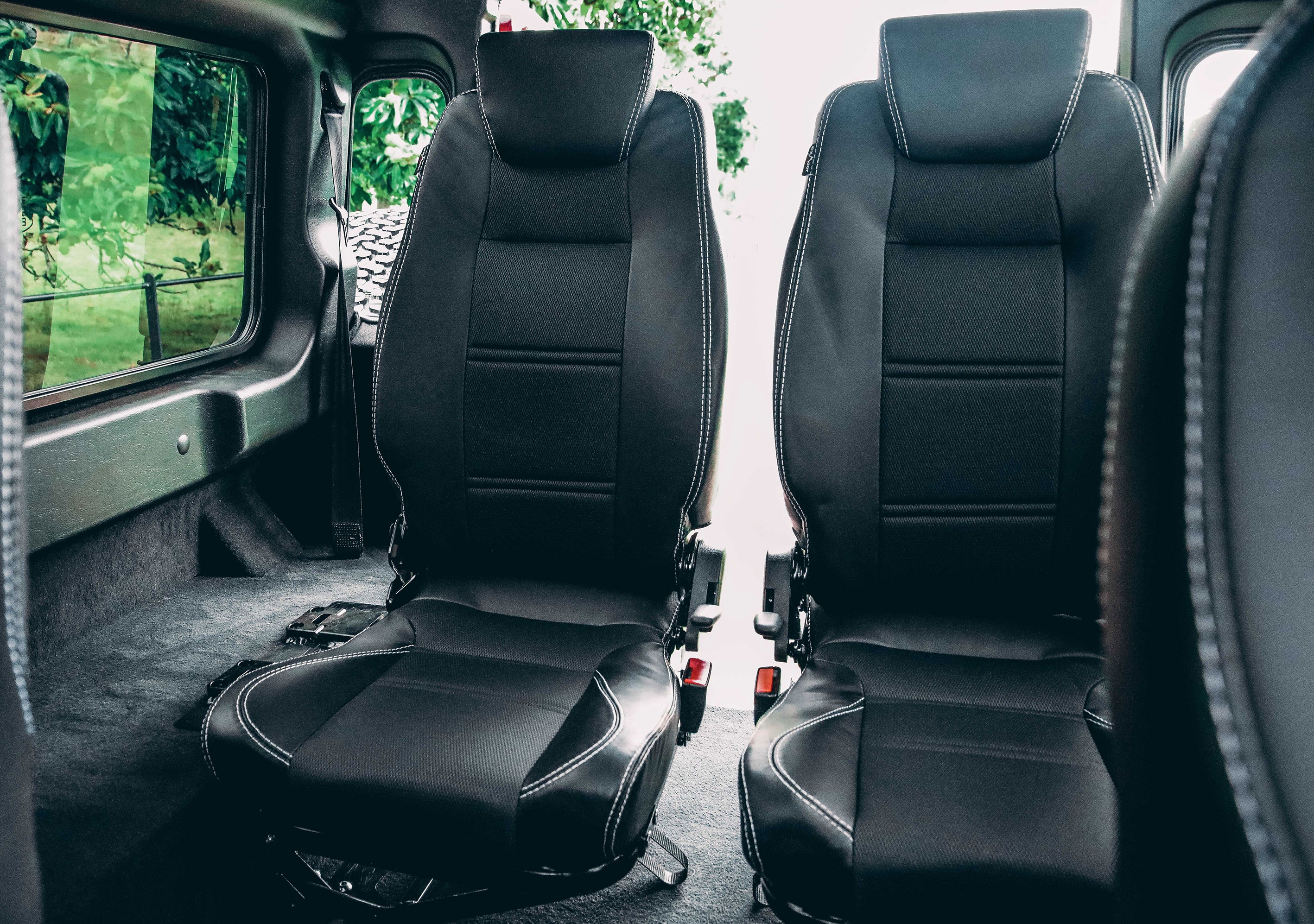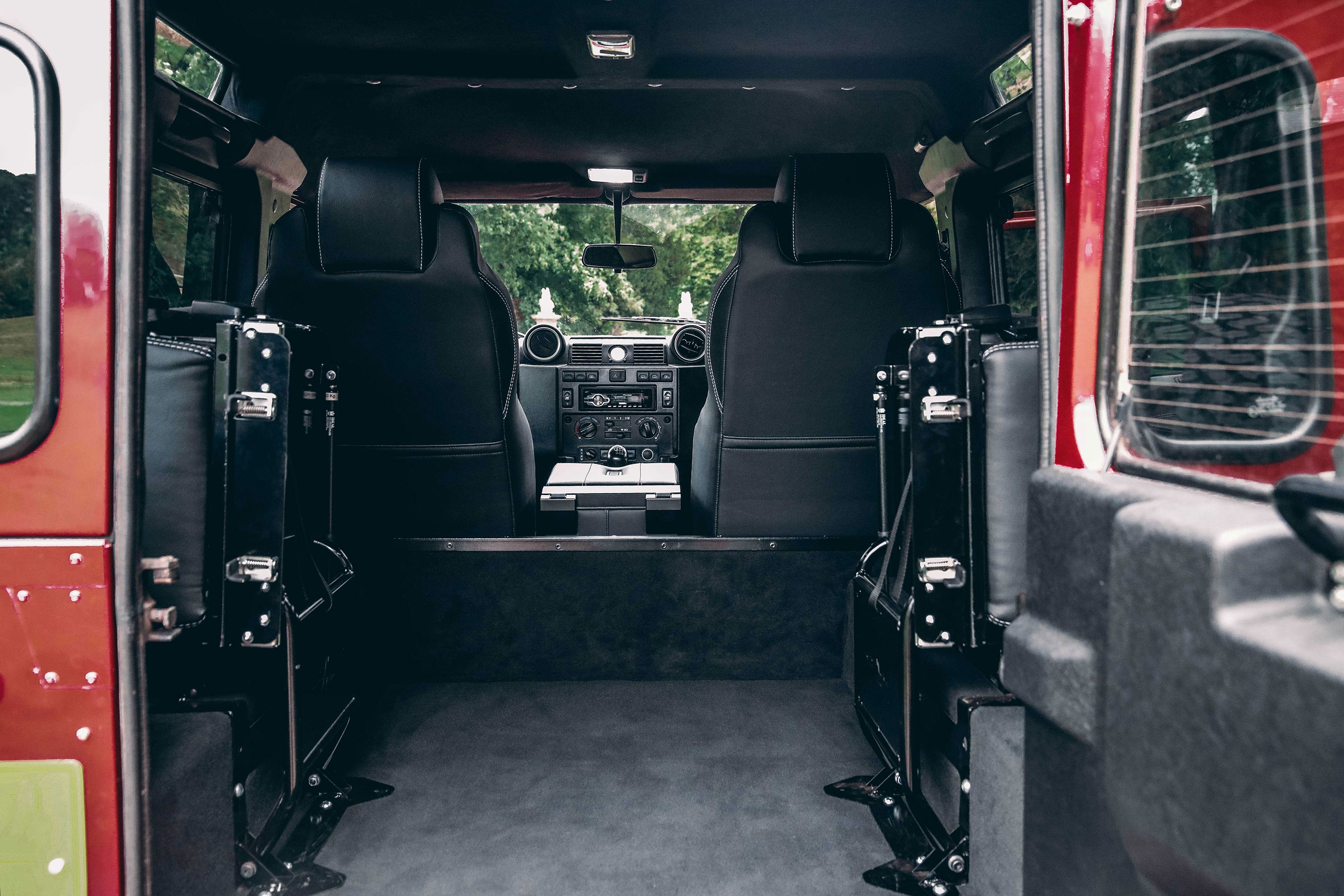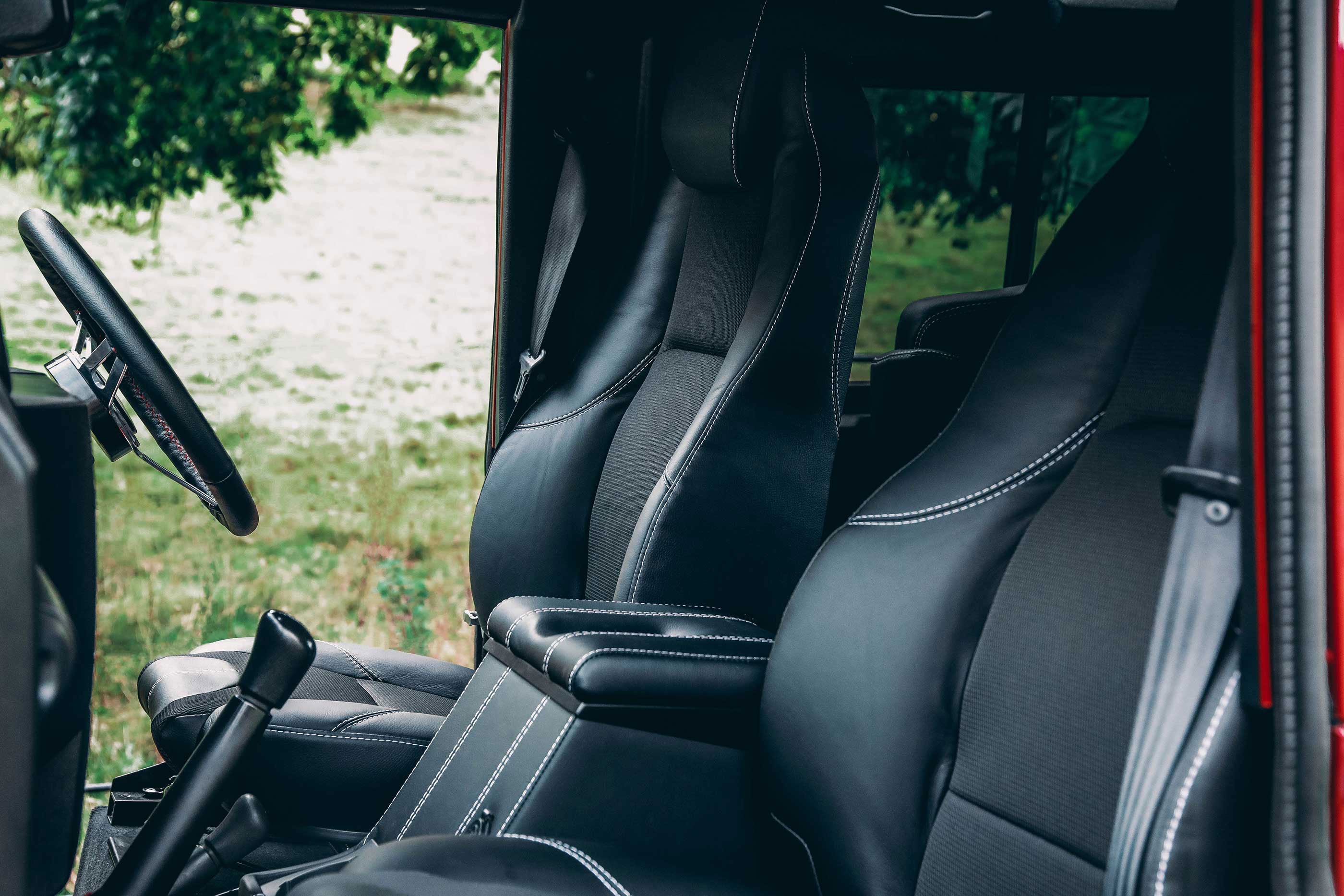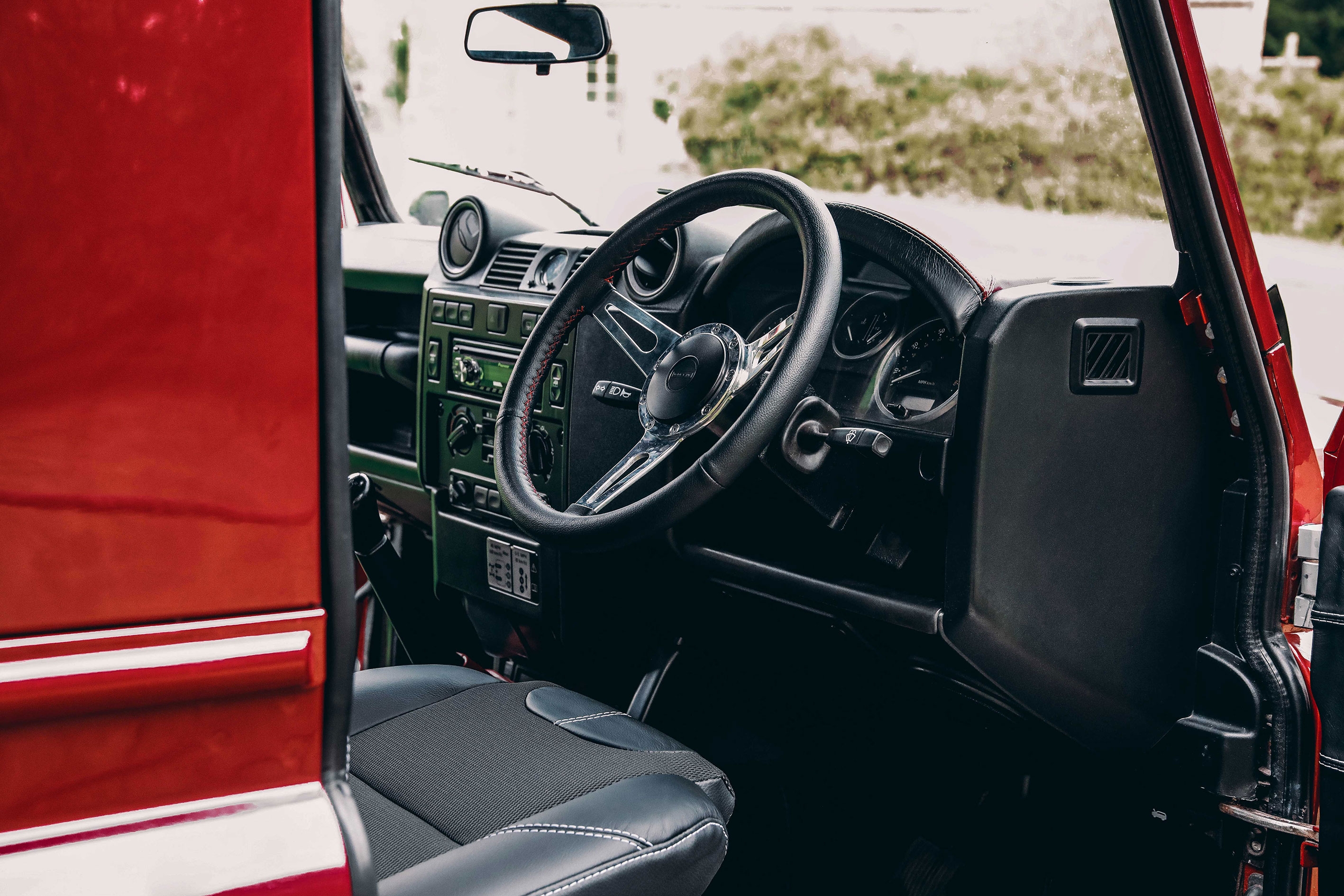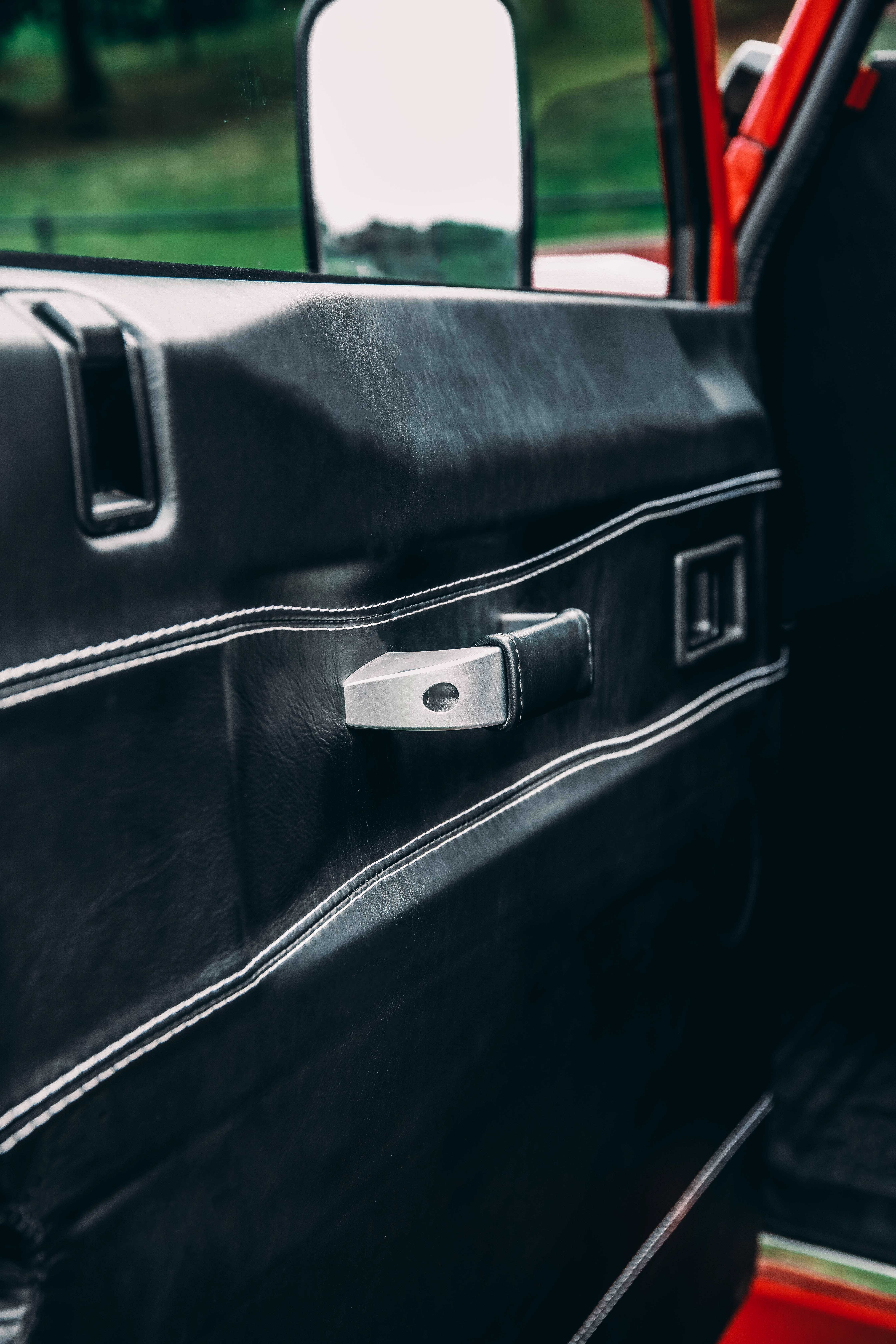 WATCH THE FULL QUANTOCK DEFENDER REVIEW HERE BY TEEN CAR REVIEWS HERE
BOOK A VIEWING TODAY:
FITTINGCENTRE@EXMOORTRIM.CO.UK
+44 (0) 1984 639088