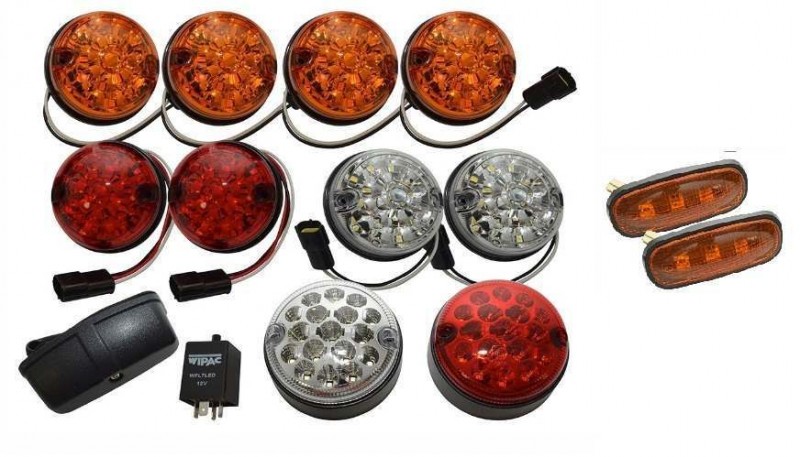 Defender LED Deluxe Lamp Kit Coloured - Side Lights - Repeaters Inc Side - Reverse - Fog - Number Plate
The Perfect modernisation for your Defender With an Original Style
This new range of LED light kits brings you the latest and most efficient type of lighting anywhere. To help you see and be seen in all weathers.
LED lights bring a massive benefit over the original filament bulbs they replace, in being so much more economical, needing far less power to produce a much more concentrated, powerful light.
Defender LED lights can be an investment, with their far longer lifespan and the better-quality light that you - and everyone who sees you coming from some distance away - will benefit from.
Defender LED Deluxe Coloured Upgrade Kit
Full product description