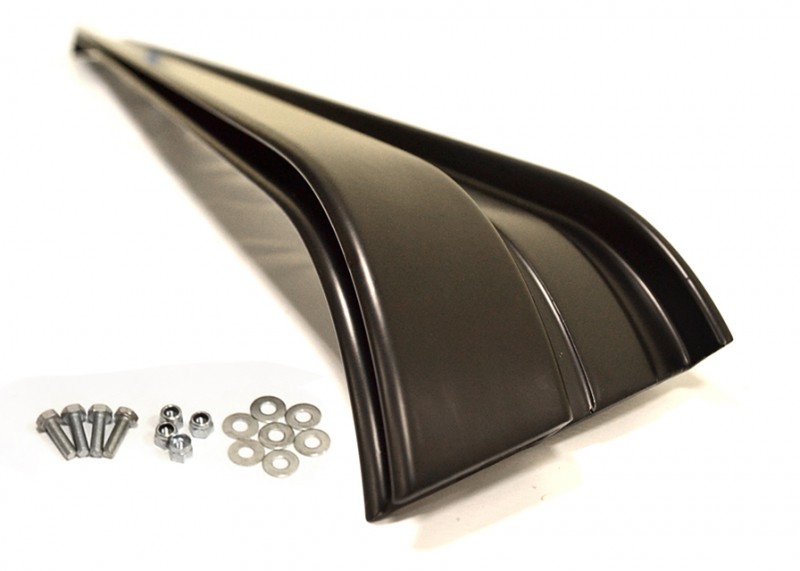 TD5 Front Screen Header Rail (Inc Fitting Kit)
TD5/TD4 Front Screen Header Rail from 2000 onwards.
If you require the standard pre 2000 screen rail where the rail attaches to the windscreen with a series of 4 clamping handles, you will need this product: EXT221-22
We offer the kit with or without the 4 handles. The standard model type with the half circle hollow where the internal rubber hose locates and then the hood is clamped into place with over centre clamping handles.
Full product description