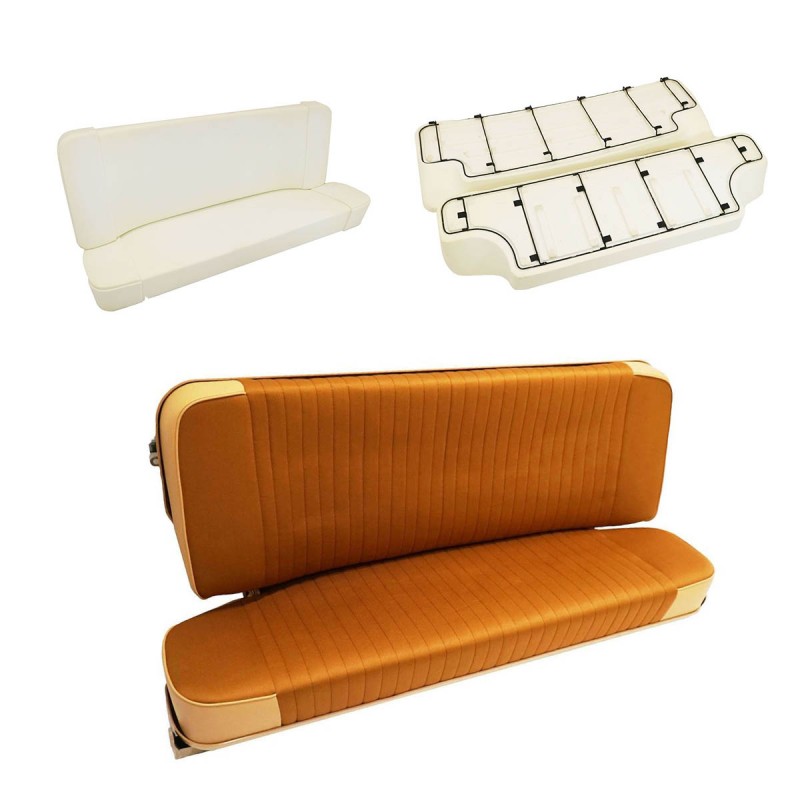 Range Rover Classic Herringbone 2 Door Bench Seat Trim Kit, inc foams
Exmoor Trim have developed the classic Range Rover Chevron Bronze fabric. It is now more commonly known as "Herringbone".
This cloth was widely used on all early Range Rover Classic seats from 1972 onwards.
In the 1970's Lew Gostling (the father of Exmoor Trims Chairman, Julian Gostling) was Head of Experimental Trim Department at Land Rover. He was responsible for overseeing the trim and seat development for the Range Rover as well as production planning. Exmoor Trim still retain all the original patterns and the knowledge that comes with them. As a result, we have been able to produce these detail correct replacement heritage trim covers for the Range Rover Classic.
Full product description