Lucy + Marie
ROAD TRIPS + SEA DIPS
What are your interests, hobbies, where you are based, what you do for a living?
Hi, we are Lucy + Marie. We've been a couple and partners in crime since High School and we currently live on the wild Yorkshire Coast in Whitby. We run a lifestyle brand 'Art Disco' (@artdisco) which we produce all the photography and graphic design for. It is inspired by our passion for the sea and our love of adventure. We bought our first Landy 'Pickle' last year (a 300tdi) with the plans of making it into our adventure-mobile!
What made you want to start driving a Land Rover?
Growing up in the Yorkshire Dales and being surrounded by Land Rovers we have both always had a love for Defenders. Lucy's late brother used to drive them and on the rare occasions we would get snow he would take us out onto the moors, deep in the Dales to find the thickest powder. He was the only person mad enough to venture out and we would inevitably end up bumping a wall or tree but it didn't bother him or the car.
Why do you have the Land Rover model you do?
We love Defender 90s as they are big enough to handle our roof tent, paddle boards, surf boards etc whilst still being small enough to be our daily drive around Whitby's warren of tiny cobbled streets.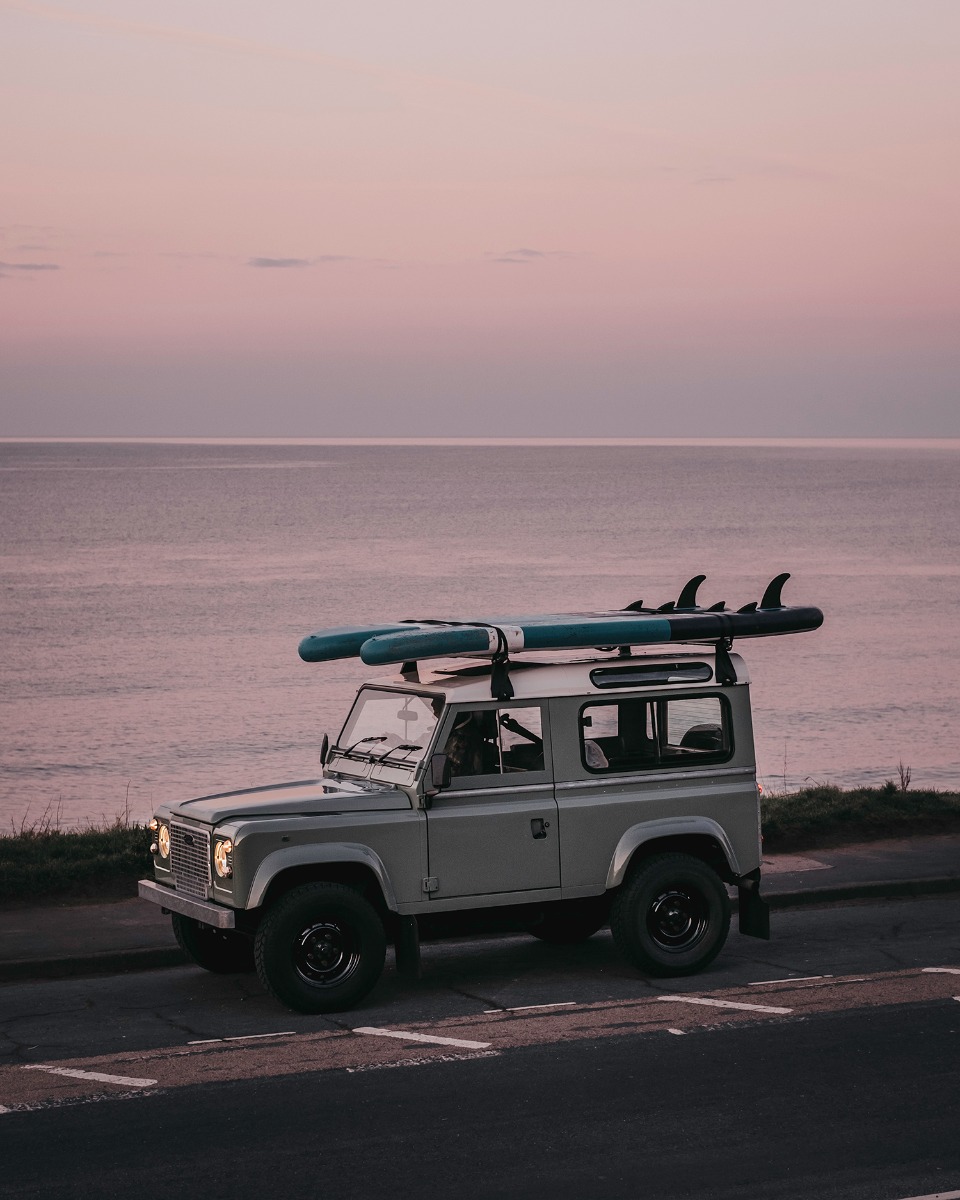 What made you start your Land Rover inspired Instagram account?
We wanted a place where we could journal our adventures in 'Pickle'
Any advice on someone wanting to buy the same model Land Rover as you?
When we were searching for our Landy a galvanised chassis was top of our list as we knew we wanted an older model and we didn't particularly fancy doing that job ourselves.
3 Things you love about Land Rovers…
The Defender is a true design classic. For us there's no more ruggedly beautiful vehicle out there.
We love how much you can make it your own… no one Defender is the same.
We just find it so much fun to drive, you don't passively drive a Defender. It is bumpy and noisy and you it makes you feel totally engaged with your surroundings.
3 Things you hate about Land Rovers…
We genuinely don't hate anything about it, without the quirks it wouldn't have the same true grit.
Your top Exmoor Trim product recommendation and why?
The Cool N Vintage Seat and Cubby package is insanely cool. We're big fans of Cool N Vintage's aesthetic and teamed with the craftsmanship of Exmoor Trim it's a winning combo.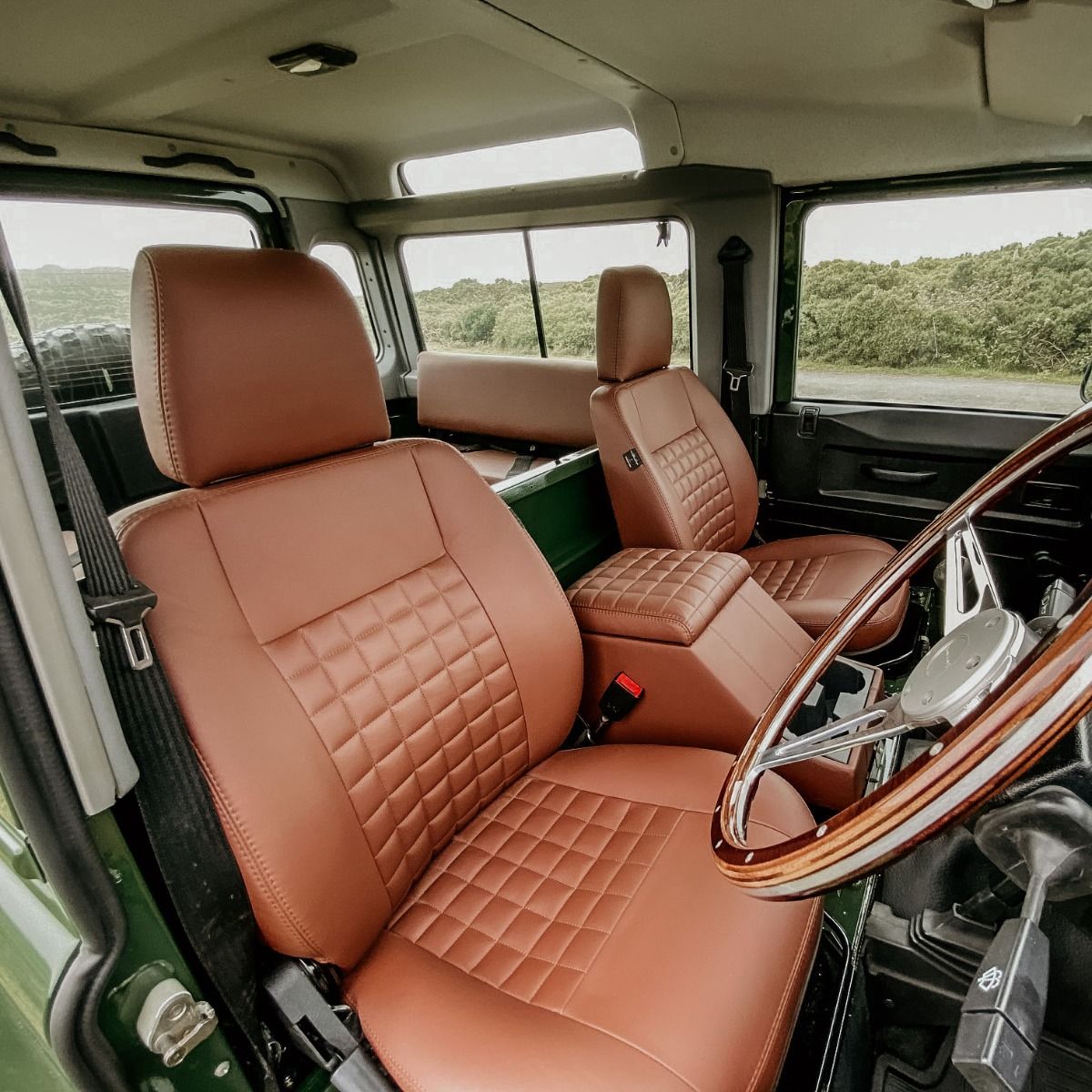 Best Land Rover Instagram account to follow:
@coolnvintage
What does International women's day mean to you?
For us it's not about heralding celebrity females it's about the women in our lives that inspire us daily. Our mum's, sisters, grandmas. We're so lucky to be surrounded by such strong and supportive women.